ITL
Polyurethane Forklift Tires

PERMA-80
Softest polyurethane material in the industry reduces vibration, protecting equipment and operators
Premium poly tire specially formulated to resist wear and tear – outlasts rubber as much as 3 to 1
Highest traction poly available for improved handling and safety
Poly material exceeds load capacity of rubber – rated up to 54%
Non-Marking, chemical resistant material prevents damage to finished floors

PERMA-90
Quality compound blends high performance and value
All-purpose workhorse compound for use on most surfaces
Traditional black material for toughest applications
ITL Press-on Forklift Tires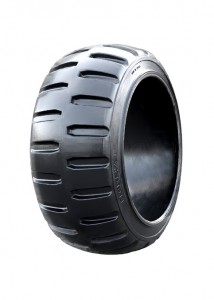 Universal Compound
Designed as a general purpose compound, ITL's unique blend of synthetic and natural rubber provides cost effective operations on gas and electric trucks in most industrial applications.
Electric Compound
Engineered specifically for high cycle electric vehicles, ITL's electric tread is the choice major industries that demand extended service life and industry leading energy efficiencies for electric trucks in harsh applications.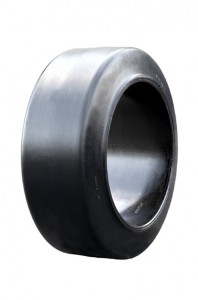 TFT: Tires for Toughest Applications
Developed for the extreme conditions of underground mining where outstanding resistance to severe cutting and abrasion is the name of the game. TFT was engineered not to just survive in that environment but to excel, TFT compound delivers unparalleled performance in the most demanding applications.
High Performance Non-Marking (NM)
North America's continued commitment to the improved work environment fostered ITL's breakthrough HPNM. This revolutionary compound is the first to successfully combine energy efficiency and extended service life while maintaining Non-Marking performance.
MITL MPC2 Rubber Press-On Multi-Purpose
High quality 100% natural rubber compound
Soft riding compounds provide excellent shock absorption
Available in high performance Multi-Purpose and Non-Marking compounds
Wide and flat profile deliver exceptional stability
MPC2 Tractor tires feature an aggressive tread design to provide exceptional grip

ITL Eurosoft Forklift Tires
3-layer European construction.
All purpose tread cap designed to perform in a wide range of applications.
North American tread pattern designed to perform in North American climate and yard conditions.
Cushion center and concave side-walls reduce vibration and improve ride.
Steel reinforced base maintains absolute rim fit (no finning, no spinning).
Smaller European profile reduces material cost and lowers prices to compete with offshore products.
Eurosoft conforms to all Tire and Rim Association standards.

ITL SoftStandard Forklift Tires
The full size North American profile results in longer wear, greater ground clearance and increased stability.
A Premium North American construction with a 70/30 rubber to friction stock ratio.
Precision interference fit eliminates spinning in all but the highest torque applications.
Ideal construction for skid steer applications.
Elimination of steel reinforced base reduces construction cost
A soft riding, full size tire that is cost-competitive with smaller European tires.
Rugged tread design for maximum traction on all surfaces.
Concave sidewall improves shock maximum traction on all surfaces.

ITL Softuff Sold Pneumatic Tires
A long wearing, scuff resistant tread stock developed for underground mining.
A cushion rubber center reduces load damage and loss.
Concave sidewalls increase deflection and reduce equipment and driver fatigue.
Steel reinforced base provides absolute rim adherence (no spinning, no finning).
A full North American profile results in longer wear, increased stability and greater ground clearance. increased stability and greater ground clearance.
Diameter meets and exceeds all global size and safety standards.
A zero-maintenance solid tire that rides like a pneumatic.
MITL MPR3 Pneumatic Shaped Solids Multi-Purpose
3-Stage high quality, 100% natural rubber compound
Soft riding center compound increases shock absorption
Aggressive lug design for exceptional traction
Dimensions meet all TRA standards
Available in high performance Multi-Purpose and Non-Marking compounds